Newspaper WordPress Theme Review: Premium WordPress Theme
This post may contain affiliate links, meaning I get a commission if you decide to make a purchase through my links, at no cost to you. Please read my disclosure for more info.
Initially, blogs and news sites had a bland visual style. Nowadays, though, these websites tend to bring in front an extraordinary visual style. Most sites like this, and even lots of blogs, tend to use something similar to the Newspaper WordPress Theme.
Being able to share reviews with your customers is amazing, and the same goes when it comes to delivering news too. A sense of quality and professionalism is needed at all times.
What should you know about the Newspaper WordPress Theme?
Maybe the thing you need to know about this theme is that it was designed with SEO in mind. The creators of this theme recommend it for review sites, newspapers, news sites and much more. They also added YouTube integration, and you also have a rating system.
The Newspaper Theme is a responsive theme, so you will be rather impressed with the unique set of visuals and quality that it can provide. You get a spectacular design here, which is understandable because lots of news sites focus on images and visuals.
The templates integrated into here and the unique post styles make this Newspaper WordPress Theme one of the best and most exciting WordPress tools on the market.
Just like most new themes out there, the Newspaper WordPress Theme doesn't need any coding or programming knowledge. But you can easily customize the font, colors as well as a variety of other things. It's worth it, and the experience is a rather unique, delightful one. You can also modify the interface if you want.
Mobility and responsiveness are also at the forefront with this WordPress theme. They did an excellent job with it, and you will certainly appreciate the great attention to detail offered here.
And since you do create a website to make money from it most of the time, you will like the ad features found in this theme! The intelligent ad system that allows you to add 5 more spots aside from the predefined ad spots.
In case you want to shift between a black and white version, this WordPress theme does allow you to do that. It looks amazing, and it manages to bring you a resounding, unique way to get the visuals you want. They also added free widgets too, which is great!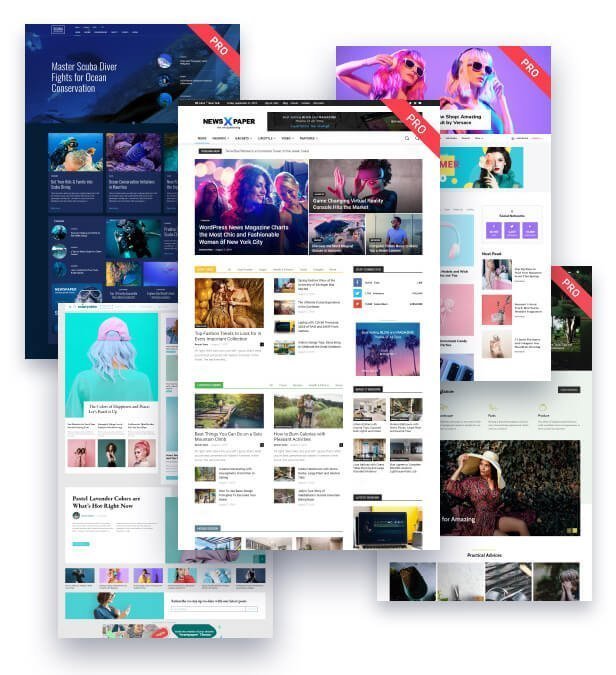 Is this theme worth it?
Whenever you create a newspaper or magazine theme, you need to focus on value and quality. The Newspaper theme does deliver all of that, and it provides you with the very best experience.
It has an affordable price tag, and you can use it on a multitude of newspaper/blog type sites. You are free to choose how you customize it. Plus, the big grid layouts just make the experience more enjoyable and visual!
They did an excellent job when it comes to offering you a fantastic starting point. You can use this WordPress theme in any way you want, and they even integrated lots of templates to make your WordPress site unique.
This way you will never have to worry about any site looking just like yours because you have the ability to change your site's visuals in any way you want!
This Newspaper WordPress Theme is certainly worth it, so keep that in mind.
Click here to find out more about the Newspaper WordPress Theme