Introducing DeepAI, a suite of artificially intelligent tools designed to enhance the creativity of naturally creative individuals. With DeepAI, users can easily generate unique images from scratch using the AI Image Generator.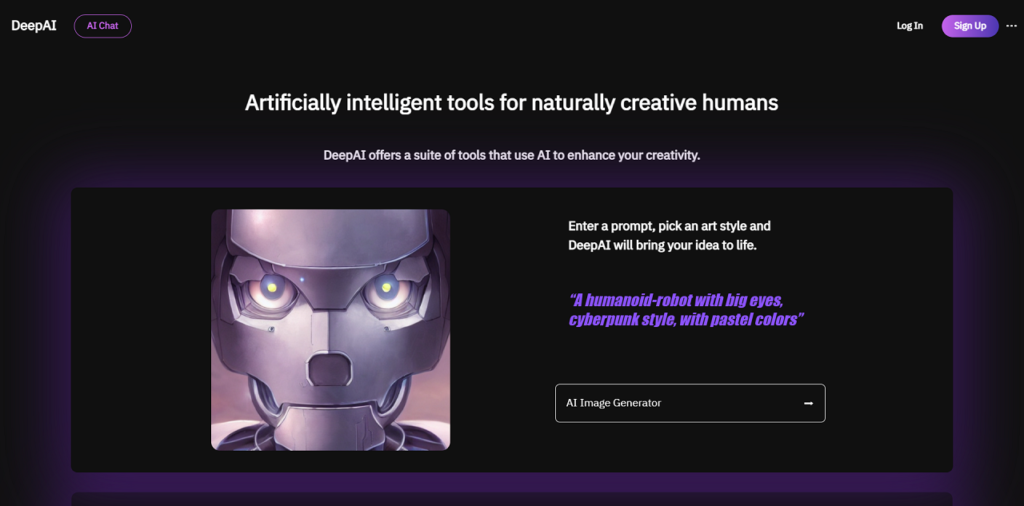 Users can simply enter a prompt in text format and select a suitable art style from the large style library provided by DeepAI. The AI technology then works its magic, understanding the words and generating a one-of-a-kind image that brings the user's idea to life.
The Text-to-Image feature is a particularly exciting addition to the suite of AI tools offered by DeepAI. Users can type in any idea that they wish to create and let the AI technology do the rest. The tool generates an image in seconds, making it perfect for users who want to explore their creativity quickly.
DeepAI's AI Image Generator can be used to create unique AI art or just for fun. Although the quality of the generated images may not be photorealistic, it is still impressive what the technology is capable of achieving.
For users who need some inspiration, DeepAI suggests trying the prompt "Balloon in the shape of X," where X is something unexpected and unlikely to be found in balloon form. This prompt is a fun and creative way to get started with DeepAI's suite of AI tools.
Overall, DeepAI is an exciting suite of tools that will surely enhance the creativity of its users. The AI Image Generator is a groundbreaking technology that is perfect for those looking to explore their creativity quickly and effortlessly.