5 Best Landing Page Builders For Lead Generation
This post may contain affiliate links, meaning I get a commission if you decide to make a purchase through my links, at no cost to you. Please read my disclosure for more info.
Lead generation is a vital part of running a business. A lead is someone who has expressed an interest in your products or services, so you can see what makes them so important. There are a number of of landing page builders that help generator leads and grow your online revenue. Here are the 5 best landing page builders for lead generation.
Thrive Leads – Landing Page Builder For WordPress
Thrive Leads is the ultimate all-in-one solution for digital marketing services for lead generation. It won't send the emails out for you but it does make it easier to bring in subscribers you can send emails too. A regular email marketing service focuses on sending out those emails, while this tool focuses on growing email lists and generating leads.
It does this by helping you to create a range of email opt-in forms that can be targeted and optimized for your audience. Of course, Thrive Leads can also be connected to just about every email marketing service around.
Click here to find out more about Thrive Leads
LeadPages – Website Landing Page Builder
LeadPages is a super simple drag-and-drop tool for creating landing pages. It can integrate perfectly with email service providers to capture leads ready for more nurturing; the process in which leads become customers.
It's super simple to use, takes barely any time to load up, and helps you create high-converting landing pages; all without any prior knowledge of coding.
The world is going mobile, so be sure to take advantage of the mobile-friendly templates LeadPages offers. LeadPages can integrate with a range of different software, further improving what you can do with your new landing pages. Capture leads and send them to the email list, CMR, a webinar platform, and more.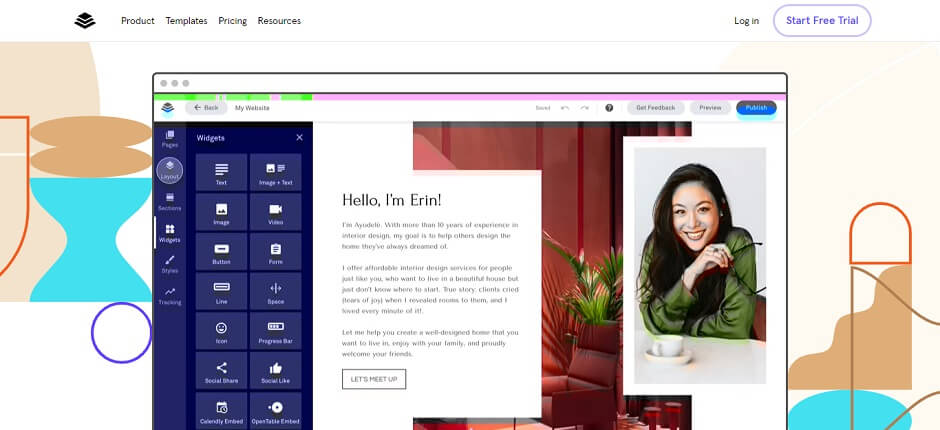 Click here to find out more about LeadPages
ClickFunnels – Sales Landing Page Builder
Click Funnels is another great premium lead page generator. It's intuitive and simple to use, with a number of templates built in ready to go. As you might be able to tell from the name, ClickFunnels is about creating sales funnels as well as landing pages.
It offers funnel templates that allow you to design and organize the entire sales funnel. Even the landing pages you make with the tool are designed to be part of the overall sales funnel. Create different funnels for different things, such as webinars and "thank you" pages. It even allows for simple billing if you wish to charge customers.
Lander – Website Landing Page Builder
Lander provides a visual editor that makes designing landing pages simple. Just drag and drop individual elements where you want them. You'll have a powerful and beautiful landing page ready to go in minutes. There's also A/B testing so you can compare different pages to work out which one is the best one.
The only way to maximize your landing pages and sales funnels is to actually test and compare them. Lander makes that simple. Lander also comes with complete social media integration, making this a powerful tool.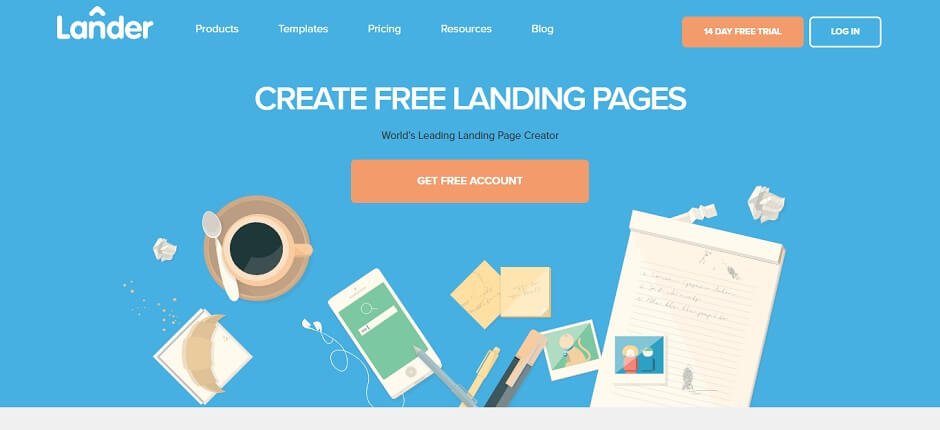 Unbounce – Landing Page Builder For Websites
Unbounce helps marketers make the most out of their current budget and campaigns. By getting rid of the usual restrictions of technology, Unbounce gives every marketer the ability to create a high-converting landing page, sticky bar, pop-up, and more. Unbounce is simple enough that anyone can use it as part of their online marketing services.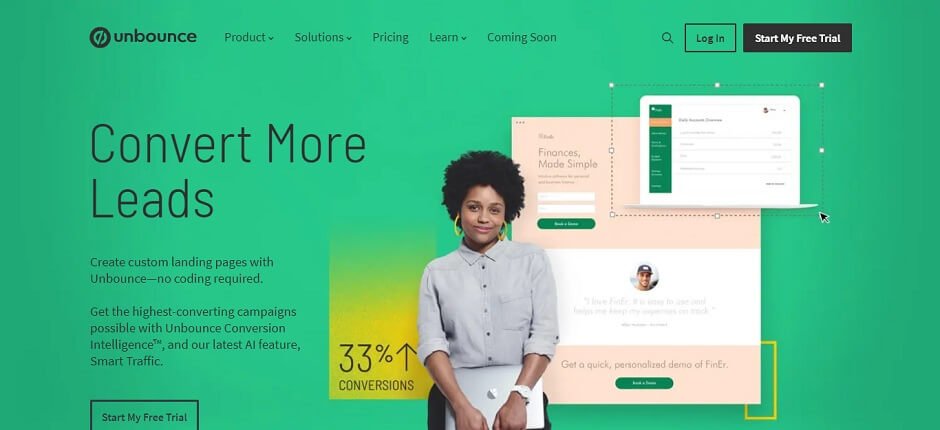 Conclusion About the Best Landing Page Builders
Thrive Leads is the ultimate all-in-one solution for everything you need to create a landing page and sales funnel with WordPress. The other programs will do just fine too though, so don't invest more than you need to. You can't go wrong with any of these lead page creation tools, so choose the one that best fits your budget and needs.